Property eBook - 52 Esplanade, Golden Beach
Golden Beach Classic!
2 Bed | 1 Bath | 1 Car
Land Size 607m2
Sold Under the Hammer $1,260,000

Located directly opposite the aquamarine waters of the glorious Pumicestone Passage in a prime, central Golden Beach location, is this classic beach shack on a 607m2 block, offering potential to renovate, rebuild, or redevelop ... There is not many of this vintage left, particularly along the esplanade, and this one alone has been tightly held for over 20 years.
The site offers protected views that will never be built out, and the cottage comprises two bedrooms with built-ins, large light filled living/dining with adjoining sunroom, retro kitchen and bathroom, separate toilet, separate laundry, and single lock up garage, plus plenty of onsite parking.
While in need of some TLC, it is certainly not without charm, and it could be restored to its former glory whilst adding modern comforts, and there is also room to extend (subject to Council approval). The scarcity of this type of original beach shack is enhancing its appeal to the renovation market and aficionados of homes of this era.
Builders / developers may also be interested in securing this blue-chip site to build a lifestyle masterpiece or multi-dwelling, subject also to approvals, to on-sell for profit. Land-bankers should also explore options of updating to rent out and holding land for a medium-long term time period for assured significant capital gain.
Located just a short stroll to parks/playgrounds, the Golden Beach lifeguard tower, and only a few minutes' walk to cafes and SPAR supermarket, 650-metres to the primary school, and a 20-minute walk to the popular Power Boat Club; you can walk everywhere. Caloundra CBD is a three-minute drive, or a 20-minute walk, and Brisbane is just 70 minutes down the motorway.
This is an exceptional opportunity in every sense in a golden lifestyle location with so much to offer. Many will be interested, ensure you put your very BEST offer forward, you know how finite these opportunities now are.
Location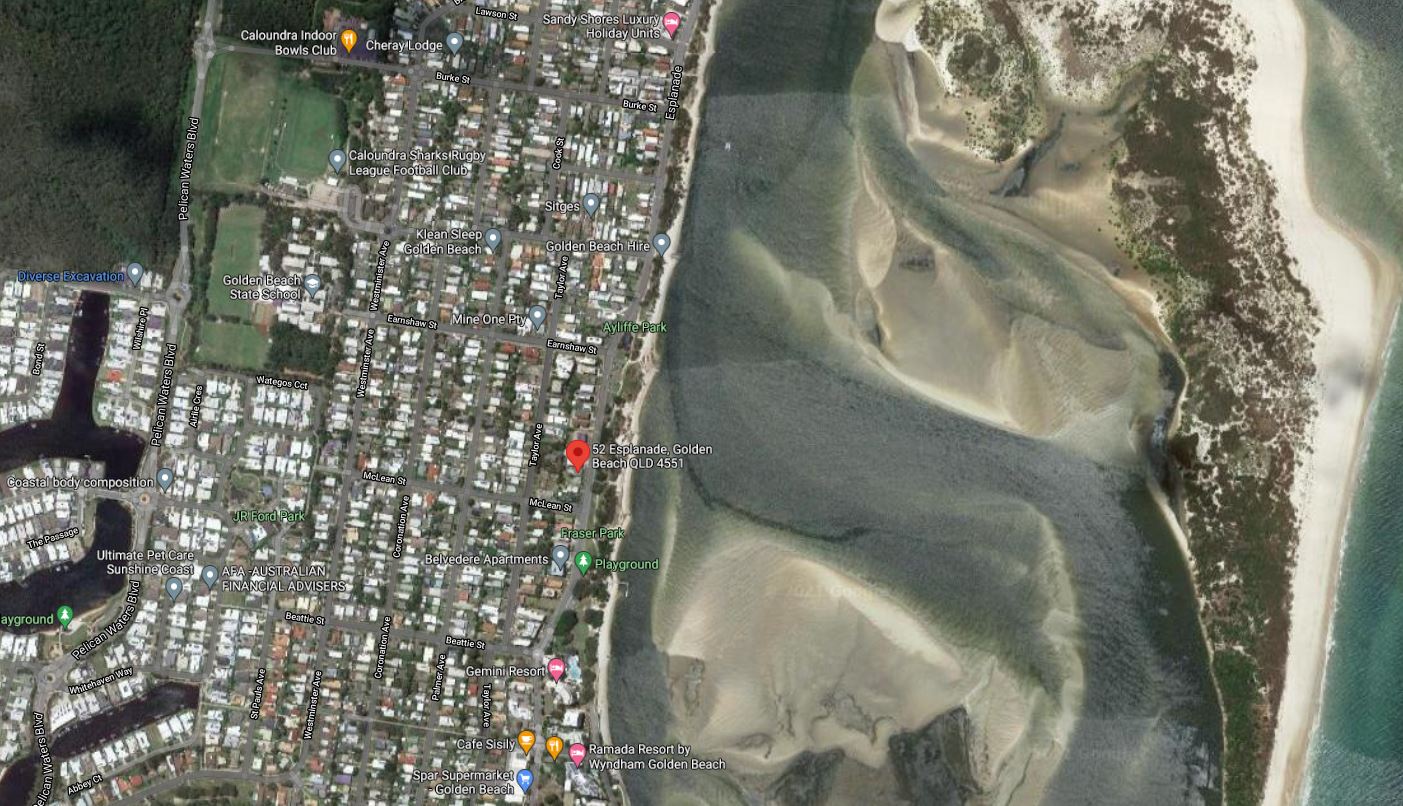 Floor Plan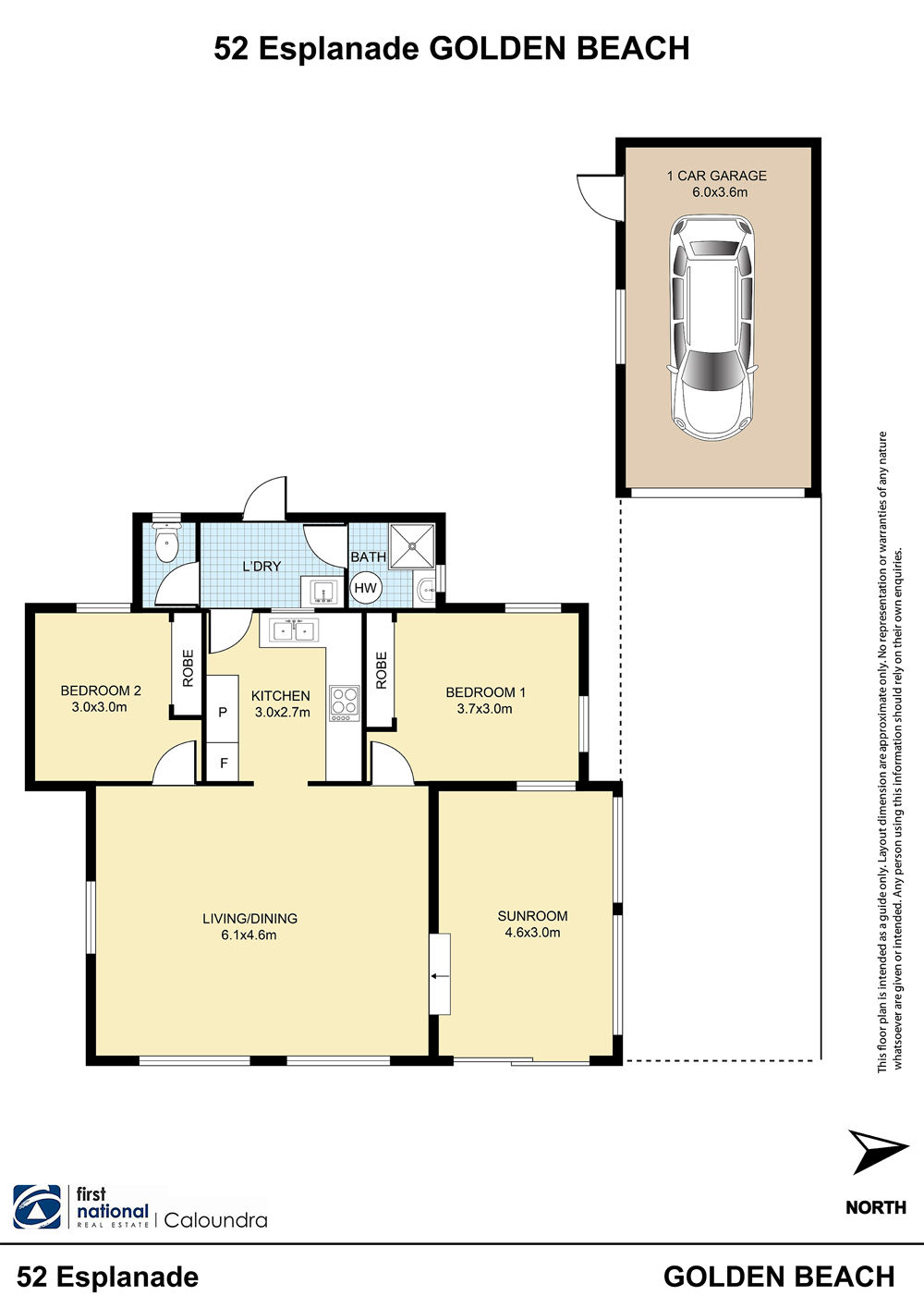 Lot Dimensions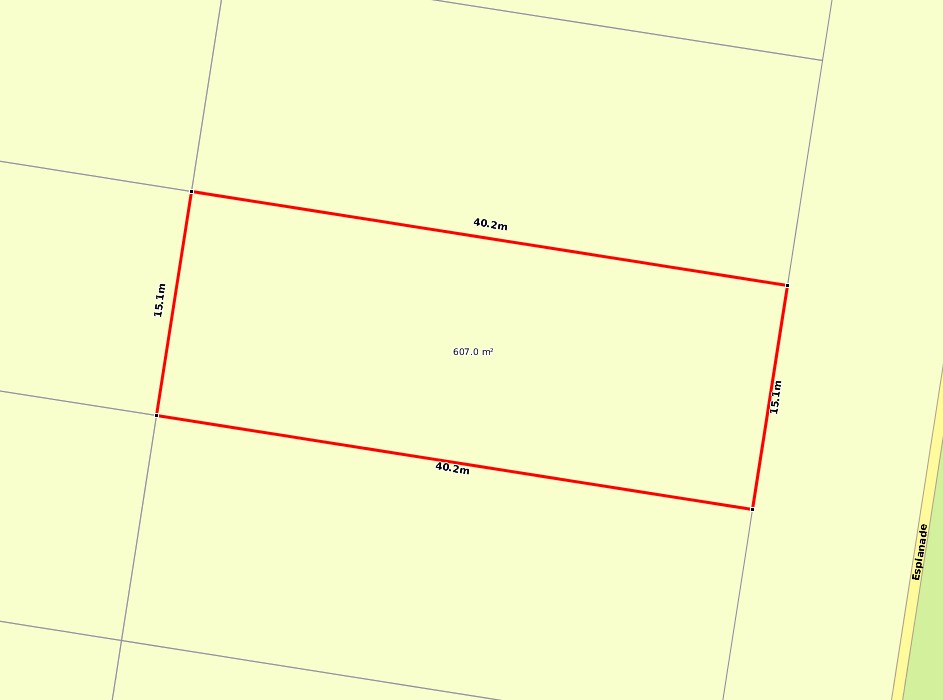 Recent Sales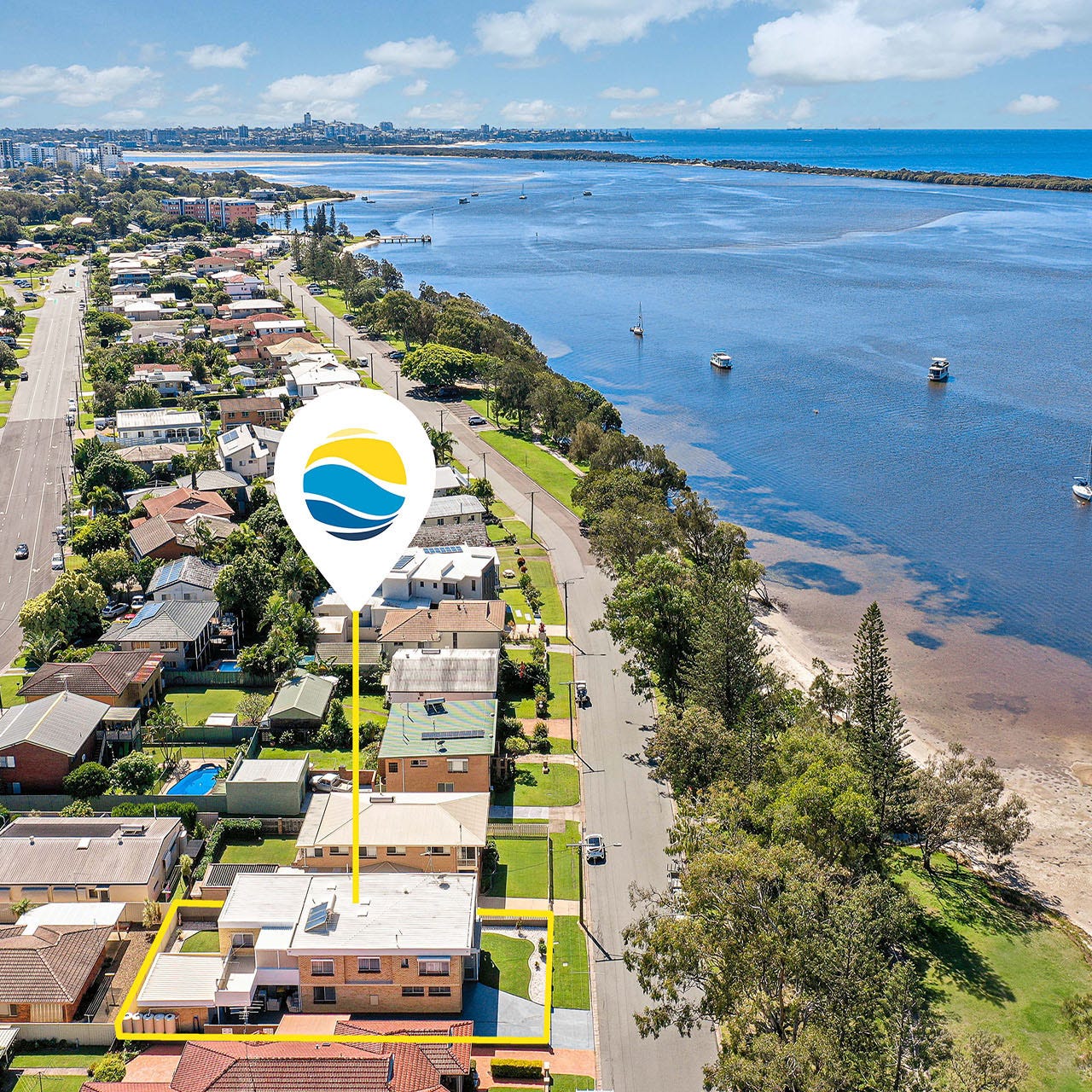 167 Esplanade, Golden Beach
Bed 5 | Bath 4 | Car 3 | Area 546 sqm
Sold Price $1,695,000 Sold Date 29/05/2021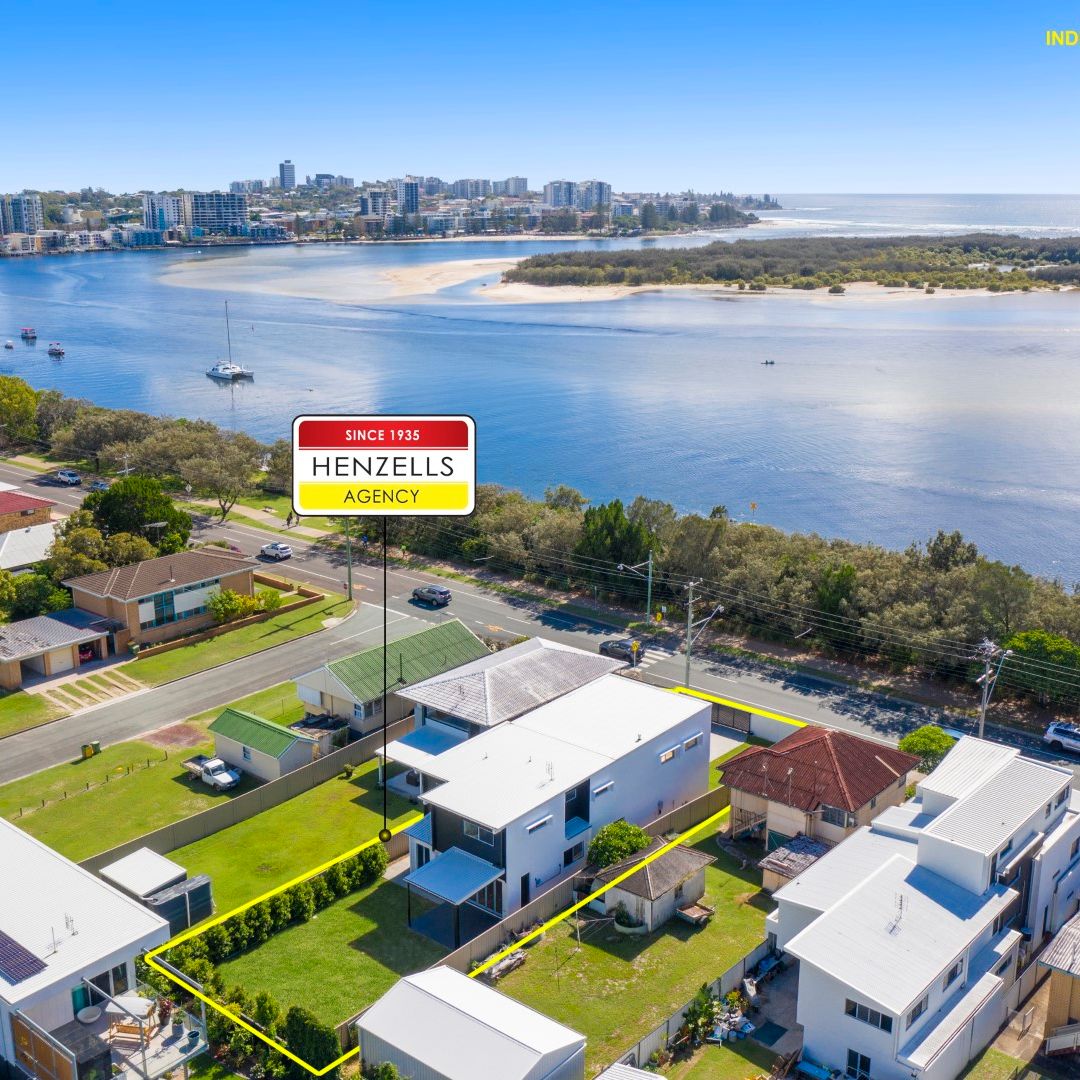 26 Esplanade, Golden Beach
Bed 5 | Bath 2 | Car 2 | Area 607 sqm
Sold Price $1,400,000 Sold Date 06/02/2021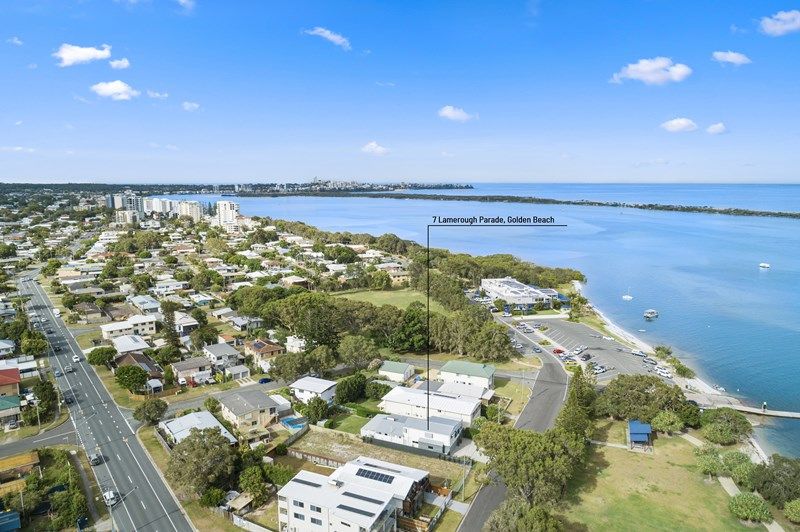 7 Lamerough Parade, Golden Beach
Bed 3 | Bath 3 | Car 3 | Area 610 sqm
Sold Price $1,375,000 Sold Date 16/12/2020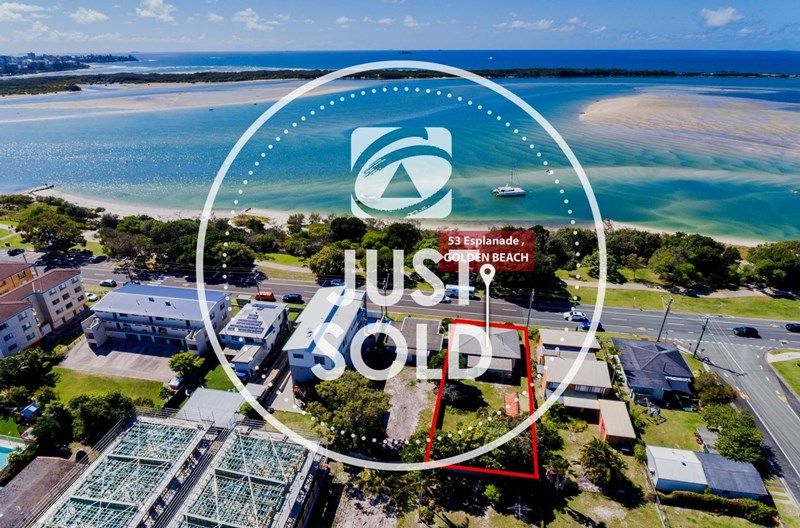 53 Esplanade, Golden Beach
Bed 2 | Bath 2 | Car 1 | Area 607 sqm
Sold Price $1,100,000 Sold Date 22/10/2020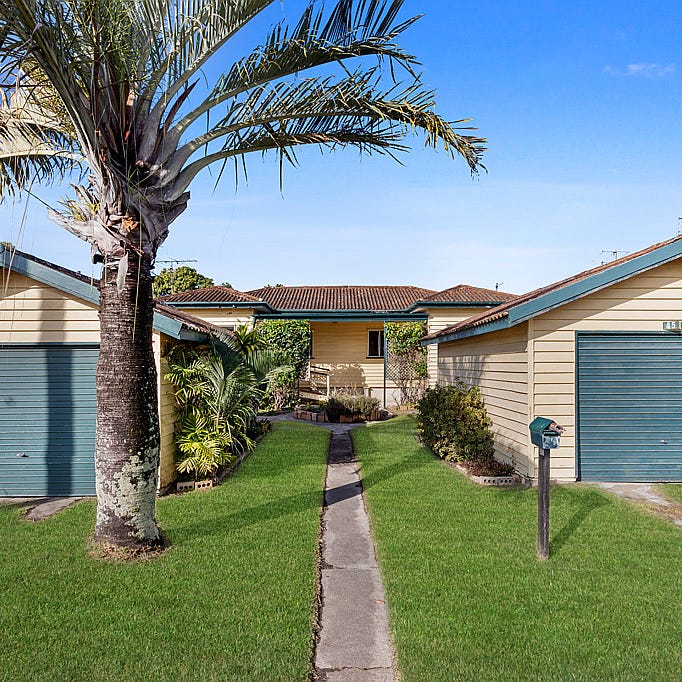 45 Taylor Avenue, Golden Beach
Bed 3 | Bath 2 | Car 2 | Area 607 sqm
Sold Price $910,000 Sold Date 09/07/2021
Features & Inclusions
Features
Classic beach shack opposite water
2 bedrooms, large living + sunroom
Retro-kitchen & bathroom
Single lock-up garage
Huge deep backyard, 607m2 block
Renovate / rebuild, redevelop, land bank
Walk to all Golden Beach amenities
Just 3 minutes to Caloundra CBD
Golden opportunity, increasingly rare
Put your very BEST offer forward!
Building Age
Contract of Sale
If you would like a copy of the Contract of Sale and Vendor Statement, please request a copy from the email below.
About Michael Kettle
Michael Kettle, Principal of First National Caloundra, has been working in the real estate industry for in excess of 27 years, and during that time has won multiple awards across three networks, positioning himself as one of the top 10% of agents nationally.
A long-term Shelly Beach resident, Michael has impressive local knowledge and is passionate about the lifestyle and investment benefits the Caloundra region offers. With nearly three decades experience marketing and selling properties in and around Caloundra, Michael has built up a huge referral base from past clients who were delighted with the results he secured for them and the service provided.
A talented and effective negotiator, Michael has the ability to extract the highest price possible from interest parties; and works wherever possible to create a competitive environment to put upward pressure on the price and achieve an outstanding outcome for his clients.
Michael learnt long ago that listening to his clients is the key to assisting them to achieve their property goals; he communicates openly and honestly with them always, delivering both positive and negative feedback acquired throughout the campaign, so they are equipped with valuable information when it comes time to make a decision at offer stage.
"I don't sugar-coat anything; I have too much respect for my clients to give them false hope or mislead them. After 27 plus years working in this local market, I pride myself on up-to-date knowledge of the area and have my finger firmly on the pulse in all market conditions from the more challenging to the buoyant."
"There is nothing more motivating and uplifting than presenting an offer that you are confident is going to be accepted by the vendor with a smile; happy sellers are the foundation of our business, and we work to establish long-term relationships with them, so they refer others to us, and use us again in the future. Our clients are our business; this is a people-focused industry even more so than product-focused…successful agents understand that."
When not working, Michael enjoys times with his family and friends, mountain biking, paddle boarding, cycling, gardening and is a live sport enthusiast. He is frequently seen watching the local rugby and has previously been involved in local junior sport when his children were growing up.
Sewerage and Drainage